"When I was a child, I think he was the best skijumper. Watching competitions on the TV, I saw Adam Małysz. He is my idol," said Maren Lundby at the beginning of the season which saw the ski jumper fight for her third Crystal Ball in the row. At the time, the Pole was the only one to claim this achievement. Back in Norway, Małysz congratulated the current Olympic champion on repeating his three-year winning streak in the World Cup. The two great athletes commemorated their meeting in Trondheim with a photograph.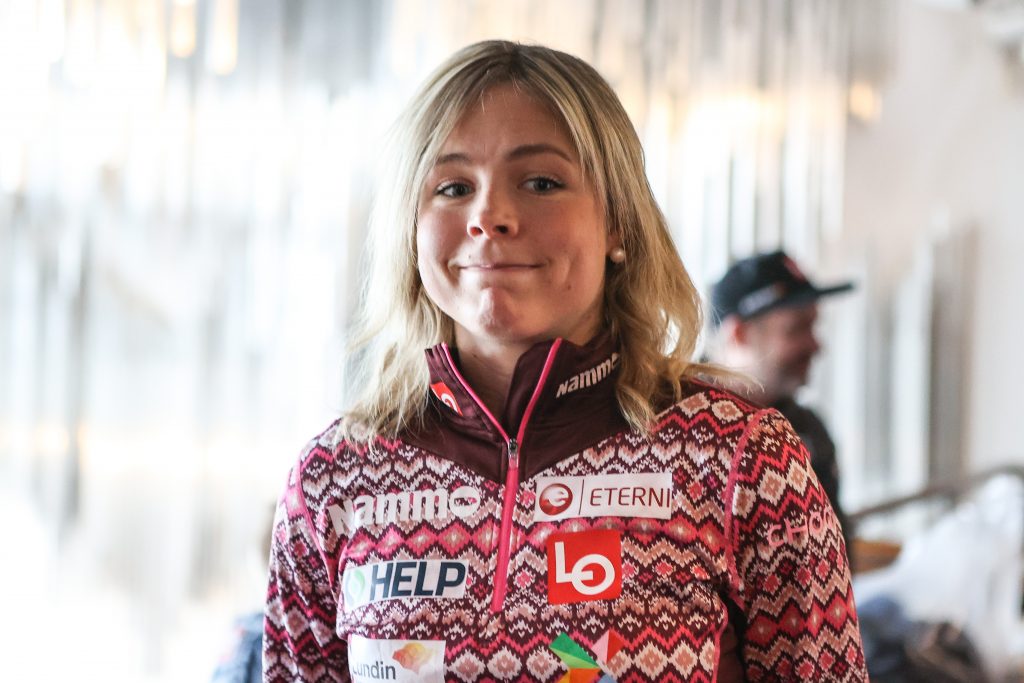 With the season coming to an early end, the 9th Women's World Cup was shortened by five stages. The coronavirus pandemic caused the competitions in Trondheim, Nizhny Tagil and Chaykovsky to be cancelled. This turn of events was particularly disappointing for Chiara Hoelzl.

The 22-year-old took lead at the beginning of this year's Raw Air tournament but after the competition, which was moved from Oslo to Lillehammer, she lost her lead in the general classification to Maren Lundby who a day later won the Tuesday competition at Lysgaardsbakken thanks to extraordinary circumstances. As a result of an error in score calculation, the 20-year-old Silje Opseth saw her first ever victory snatched from her shortly after the award ceremony and handed over to her compatriot. This led to a reshuffle in the ranking and the 30th World Cup victory for the World Champion from Seefeld. This winter, the Scandinavian won five of the eighteen tournament competitions.
When the Raw Air tournament was cut short, it ended with Maren Lundby winning her third consecutive Crystal Globe. Hoelzl came second with only 65 points less than the victor. A smaller score difference was noted only in Season 2014/15 when Daniela Iraschko-Stolz won ahead of Sara Takaneshi with only a 34 points' lead. With this success the Norwegian achieved the goal she often discussed before she began this year's competition.

"I am driven by a desire to live up to Małysz's success. Adam is a living legend and has always been an excellent role model", she said in May, referring to the Pole's winning streak in 2000-2003.
It's an incredible achievement for Maren Lundby. This year she won her third consecutive Crystal Globe, repeating my record! Congratulations!

Adam Małysz
Adam Małysz impressed
It's an incredible achievement for Maren Lundby. This year she won her third consecutive Crystal Globe, repeating my record! Congratulations," writes the Polish champion on his Instagram profile where the Norwegian posted a commemorative photo taken after she achieved her goal for the season. "Maren is an excellent women's skijumper," adds Małysz in a response to an Internet user debasing Maren's performance in comparison to the Pole's.
Maren Lundby about the 2019/2020 season

What is Lundby's take on this year which saw her succeed once again, in spite of fierce competition from the Austrians? "For me this was a winter of ups and downs, a winter which ended suddenly. I am happy that I was able to reach my goal which was to win the Crystal Globe. In Trondheim everything was happening fast. It will be some time before all this sinks in. I am glad but it is difficult to express my emotions in such circumstances…
It wasn't all roses for coach Christian Meyer's skijumper. Falls and injuries caused delays during the preparation stage as well as prevented Ludnby from ending Sara Takanashi's domination in the Summer Grand Prix. Despite these setback, the Norwegian kicked off the winter with a win in Lillehammer where she also finished the season on an equally high note. "Until now Adam Małysz was the only one to have achieved this so after gaining two Crystal Globes, winning the third consecutive season was my main goal. I am happy to join this ski jumping legend."
About the premature end of the season

"This is an extremely strange situation, and it doesn't just concern us. This wasn't how it was supposed to look like, but we have to accept this," said Lundby about the World Cup 2019/20 which she finished in a hotel lobby in Trondheim. A day earlier the athlete won the prologue at Granaasen which – as it soon turned out – marked the end of this year's winter season. Lundby won ahead of Opseth with a 44.4-point lead. The Norwegian remains undefeated in the tournament's women's edition which launched two years ago.