Sarah Hendrickson is definitely one of the best known names in the ladies ski jumping. The young US athlete won the first women's World Cup season in 2012 and a year later she became the gold medalist of the World Championships in Predazzo. Unfortunately her career was slowed down by series of injuries. Now she is getting ready for yet another come back!
About the upcoming season, it's really up in the air right now. Obviously, the whole world is kind of up in the air, so it doesn't feel that bad to say that at this point (…)

Sarah Hendrickson
How are you feeling right now? Many fans were wondering what happened with you last winter…

Sarah Hendrickson: I was training last fall with all intention of competing on the World Cup. So I was really, really disappointed, when I found out, that I couldn't jump anymore. My back was severely damaged with the disc problem. So I had surgery in December, and I've been recovering from that and doing quite well. It's always an up and down process with recovery, specifically with backs, but in general I'm feeling pretty well.
How did you cope with your injury and last season's events?
Sarah Hendrickson: Last year was really difficult for me, because I was just so devastated, that I had another injury after so many years of having problems with my knees. It was kind of why I went really quiet, because it was very hard for me to process another injury.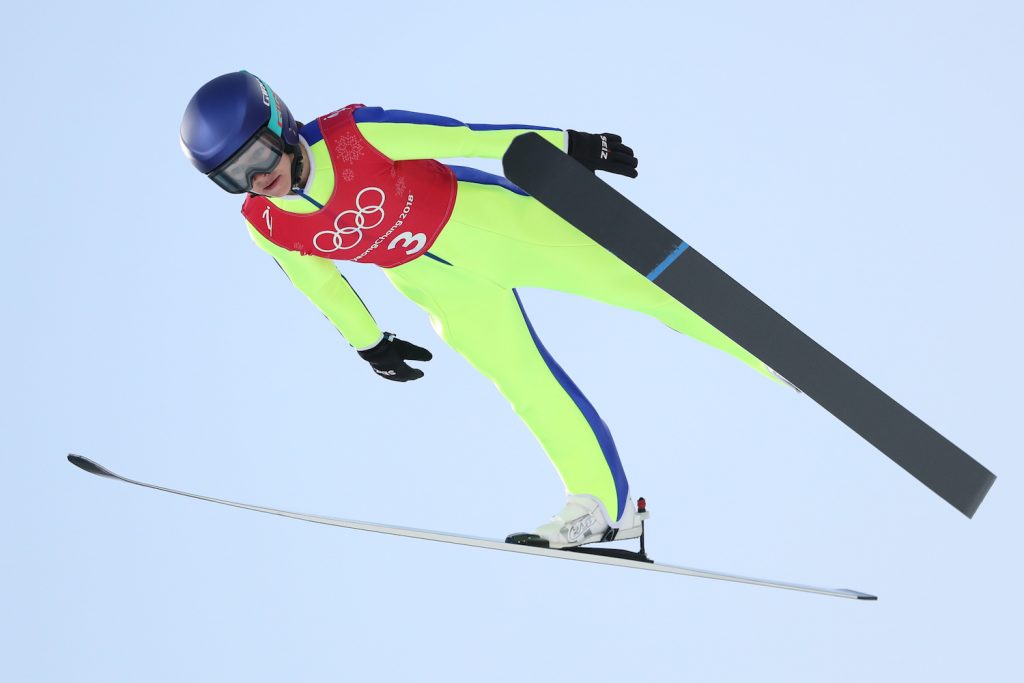 What did you do during this time, except recovering? Did you focus on some other things like education?
Sarah Hendrickson: I'm really confident with studying, education and so that makes it a lot easier. I want to be a nurse someday, so I am studying to apply for that type of school, and right now working at the physio clinic actually, part time, while I rehab and train.
How closely do you follow ladies ski jumping? Are you staying in touch with many athletes?
Sarah Hendrickson: Of course, I follow ladies ski jumping a lot. I don't watch every competition, but at least I look at all the results. I'm really good friend with Eva Pinkelnig and a lot of the other girls. We are super close. I love following them and they show some great jumps.
What do you think about the progress of the ladies ski jumping over the last years?
Sarah Hendrickson: The events this past year have showed phenomenal progression on the female side of the sport. It's so much higher level than when I became the World Champion in 2013. This sport overall is growing so much. It's one of the reasons why, if I come back, it's going to be really difficult for me to compete at a high level again. Girls like Maren, Eva and Sara are jumping just higher and higher every year. When you had an injury, it's really hard to catch up with that. 
What's your opinion about the changes in the rules and the equipment?
Sarah Hendrickson: All the rules changes and the equipment development seem totally fine. I've always been against the pads in the back of the boots, because they can cause injuries. I'm glad, that those are being monitored. Overall, the girls seem really happy that the suit is changing. We are taking away so many problematic seams, so that's good.
How do you feel about the first ladies World Championships on the large hill, which will be hosted this season in Oberstdorf?
Sarah Hendrickson: This is the first season with World Championships on a large hill. It's really, really special and the girls are super ready for it. It's going to be phenomenal event, especially in Oberstdorf. I'm excited for that.
Do you still have some bad memories from that hill? It's where you had your knee injury…
Sarah Hendrickson: Yes, I obviously fell in Oberstdorf in 2013, but it was in summer. So if I get an opportunity to jump in this World Championships, in winter, there's absolutely no fear with that. I only have some bad experience with strong wind during summer, because that's how I've only been hurt in the past.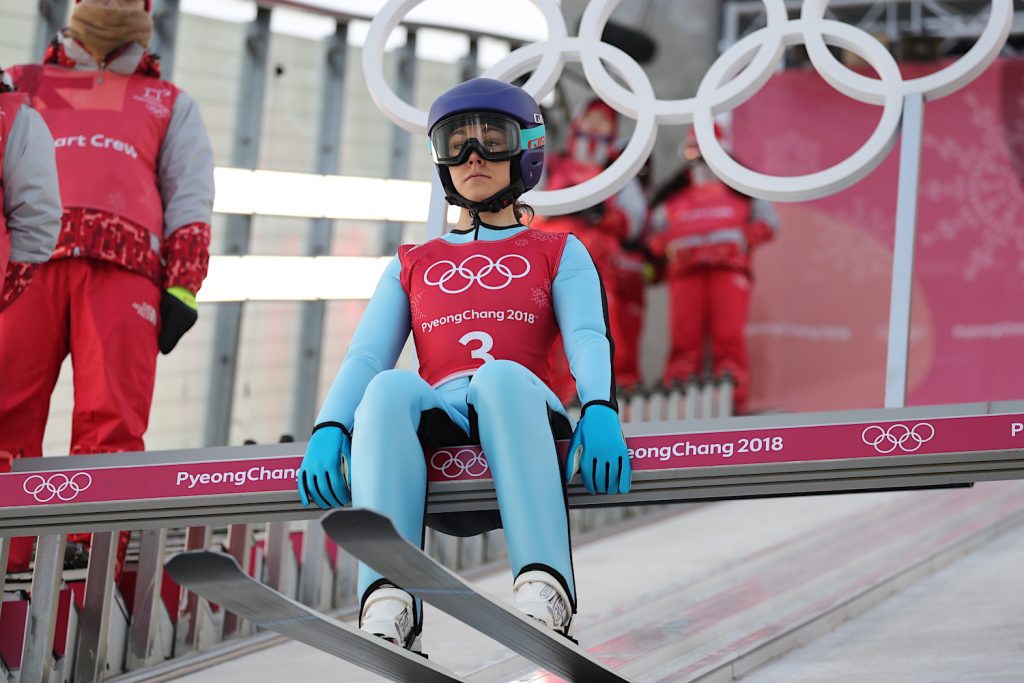 What about ski flying for the ladies?
Sarah Hendrickson: Definitely, there are some talks about ski flying. Me being a part of FIS, brought it up to those involved, and there was some negative pushback with that. We are trying to work on a women's working group, in order to progress some other things in the women ski jumping side. Alpine has a women's group and cross country too, which deal with female issues. I ultimately would like to have this for the women ski jumping side, so it's not all just grouped in with the men. We will see how that progresses in the next year with the FIS.
You were involved in Iron Wood ski jumping hill reconstruction…
Sarah Hendrickson: I really like being a part of the RedBull 400, especially in the US, because it brings awareness to ski jumping in the US, which is obviously not very big. Going to that event in Iron Wood, where I won RedBull 400, was kind of funny, but really awesome, and a great community gathered around it. I really hope we can get that jump rebuilt. It would bring more World Cups to the States, which is really important on both the male and female side. Financially it's really difficult, but hopefully I can help pushing it in the right direction.
Can you live from ski jumping, even with all the injuries and lack of competing?
Sarah Hendrickson: It's pretty much impossible for me to make a living as a ski jumper. When I was doing really well, it was totally possible. I've had amazing sponsors like Red Bull and Visa. But with my injuries, I haven't been able to keep up my level, which is totally fine from a sponsor point of view, I understand why they have to move on. It's really hard to be a ski jumper from the US.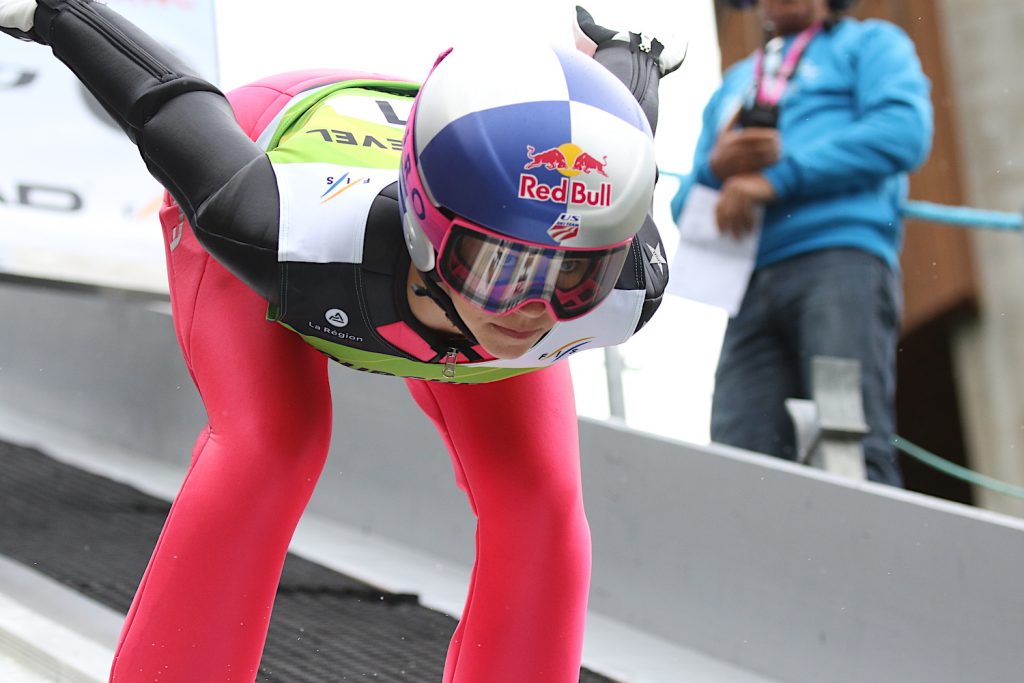 What's the situation of the US ski jumping right now? Are there many youngsters, promising juniors?
Sarah Hendrickson: There's some juniors around, from the ages about 12 to 16 mainly, and yes, we have some potentials for sure. I just like to stay involved and keep them going in the right direction. There's not tons of support, but kind of enough right now. At least they have junior competitions to look forward and stuff like that, to keep them motivated.
Is there something like a perfect body type for a female ski jumper?
Sarah Hendrickson: I think we all know what is the perfect body type for men ski jumping, but for female, it's interesting to see the different body shapes among athletes. Some of them are really tiny, but then some of are normal built or more muscular. I think it is just kind of what we have right now, because we have less jumpers, than the men and that's a fact. Sometimes you can get away with not the perfect body type, if you have really, really good technique.

Also, I think it's getting now more serious with girls getting really fit. In the past, you could get away with just being super strong while not being as light. Now, you need to have perfect BMI ratio, strength, stay healthy, so it's interesting to look out from the girls point of view.
Are you still close with many girls from ski jumping world?
Sarah Hendrickson: I am very close with a lot of the girls from the World Cup. Specifically like Spela and Eva, and other girls that I've been competing with for a long time. It makes me super happy, that I've been able to keep in contact with those people around the world. It's really special to me, that I've had the privilege of competing on a world level of sport, and I will keep those friends forever.
Any specific plans and goals for the coming season?
Sarah Hendrickson: About the upcoming season, it's really up in the air right now. Obviously, the whole world is kind of up in the air, so it doesn't feel that bad to say that at this point, because it's kind of hard for Americans to go anywhere right now. In terms of my shape and my intentions, I honestly don't know yet when I come back. I'm not really having a plan right now. I just want my back to fully recover. I'm starting to train in some sort of ski jumping way, to see how my body reacts to it. Obviously, there's chance that I will be in too much pain, and can not continue, but we will make that decision as it comes, probably later in the fall.
Tadeusz Mieczyński & Dominika Wierzba