On Friday and Saturday Ladies Cup competitions were held in Breitenberg/Rastbüchl. Germany totally outperformed the other nations and won all competitions.
While the world's elite jumpers attended the Continental Cups in Vikersund this weekend, Junior and B-squad jumpers from Romania, Italy, Austria and Germany met in Breitenberg/Rastbüchl for competitions of the the Ladies Cup series. The hill there was venue for CoC-events until 2008.
As usual at the Ladies Cup, the competition was started in three age groups. For each group a competition was held on Friday and on Saturday. The hosting nation Germany did not only have the most jumpers on the start list, but also dominated the competitions completely. All six competition were won by a German. Especially on Saturday there were very rough, windy conditions and heavy snowfall.
FRIDAY Pupils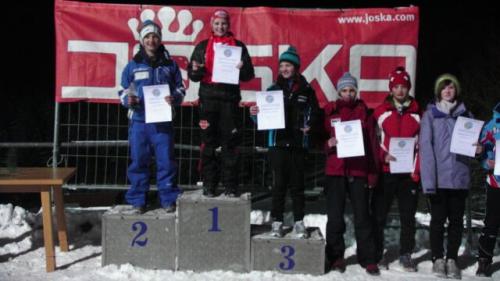 | | | | | | |
| --- | --- | --- | --- | --- | --- |
| Rank | Name | Nation | Jump 1 | Jump 2 | Points |
| 1. | Anna Rupprecht | GER | 74.0 | 76.0 | 236.5 |
| 2. | Katharina Althaus | GER | 69.5 | 69.5 | 215.4 |
| 3. | Elisabeth Raudaschl | AUT | 65.5 | 64.0 | 188.0 |
| 4. | Dana V. Haralambie | ROU | 63.0 | 61.0 | 173.9 |
| 5. | Sonja Schoitsch | AUT | 60.0 | 62.0 | 170.5 |
| 6. | Ines Sachsenhofer | AUT | 54.0 | 57.0 | 141.8 |
| 7. | Manuela Malsiner | ITA | 48.0 | 49.0 | 106.5 |
FRIDAY Juniors (top 10, 13 competitors)
| | | | | | |
| --- | --- | --- | --- | --- | --- |
| Rank | Name | Nation | Jump 1 | Jump 2 | Points |
| 1. | Svenja Würth | GER | 72.5 | 72.0 | 227.0 |
| 2. | Ramona Straub | GER | 73.0 | 70.5 | 225.3 |
| 3. | Verena Pock | AUT | 70.5 | 67.0 | 210.2 |
| 4. | Veronika Zobel | GER | 54.0 | 71.5 | 204.2 |
| 5. | Franziska Schubert | GER | 65.0 | 63.0 | 185.2 |
| 6. | Sarah Pöppel | GER | 63.0 | 63.0 | 183.8 |
| 7. | Michaela Kranzl | AUT | 65.0 | 63.0 | 183.7 |
| 8. | Simona Senoner | ITA | 62.0 | 63.0 | 177.6 |
| 9. | Lucienne Höppner | GER | 61.5 | 64.0 | 175.7 |
| 10. | Lisa Wiegele | AUT | 62.0 | 63.0 | 175.1 |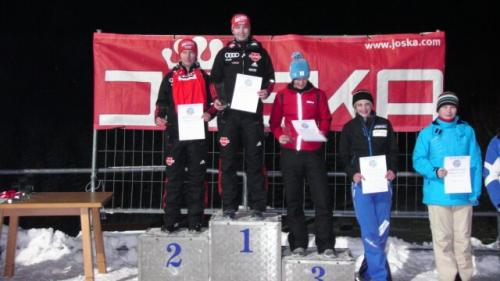 FRIDAY Ladies
| | | | | | |
| --- | --- | --- | --- | --- | --- |
| Rank | Name | Nation | Jump 1 | Jump 2 | Points |
| 1. | Carina Vogt | GER | 70.5 | 72.0 | 224.6 |
| 2. | Barbara Stuffer | ITA | 54.0 | 61.0 | 154.1 |
| 3. | Nicole Hauer | GER | 54.0 | 58.0 | 151.0 |
| 4. | Nadine Kostner | ITA | 59.0 | 53.0 | 147.0 |
| 5. | Elisa Gronau | GER | 54.0 | 47.0 | 110.3 |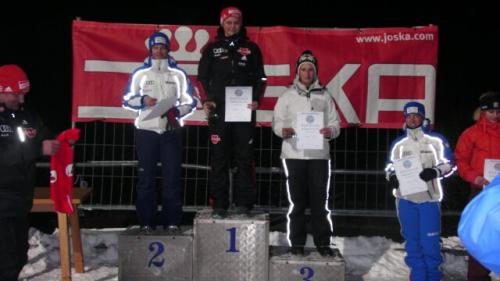 SATURDAY Pupils
| | | | | | |
| --- | --- | --- | --- | --- | --- |
| Rank | Name | Nation | Jump 1 | Jump 2 | Points |
| 1. | Anna Rupprecht | GER | 75.0 | 72.0 | 236.7 |
| 2. | Katharina Althaus | GER | 72.0 | 66.0 | 212.7 |
| 3. | Sonja Schoitsch | AUT | 60.5 | 60.5 | 167.8 |
| 4. | Dana V. Haralambie | ROU | 56.0 | 60.0 | 157.3 |
| 5. | Elisabeth Raudaschl | AUT | 60.0 | 56.0 | 152.8 |
| 6. | Ines Sachsenhofer | AUT | 48.0 | 53.5 | 117.9 |
| 7. | Manuela Malsiner | ITA | 50.0 | 49.0 | 108.4 |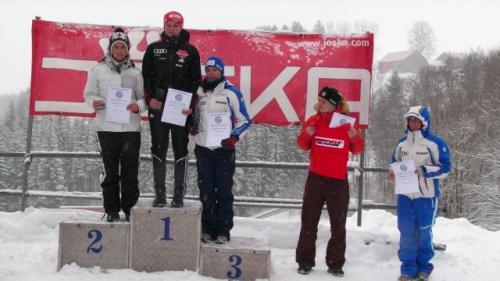 SATURDAY Juniors (top 10, 13 competitors)
| | | | | | |
| --- | --- | --- | --- | --- | --- |
| Rank | Name | Nation | Jump 1 | Jump 2 | Points |
| 1. | Svenja Würth | GER | 67.6 | 69.0 | 208.9 |
| 2. | Ramona Straub | GER | 61.5 | 66.0 | 191.5 |
| 3. | Michaela Kranzl | AUT | 59.5 | 67.0 | 181.4 |
| 4. | Lucienne Höppner | GER | 60.5 | 60.5 | 181.3 |
| 5. | Verena Pock | AUT | 60.0 | 65.5 | 179.7 |
| 6. | Sarah Pöppel | GER | 63.5 | 68.0 | 175.4 |
| 7. | Franziska Schubert | GER | 57.0 | 63.0 | 156.6 |
| 8. | Simona Senoner | ITA | 53.5 | 62.0 | 155.2 |
| 9. | Veronika Zobel | GER | 59.5 | 54.0 | 148.8 |
| 10. | Lisa Wiegele | AUT | 52.0 | 60.0 | 144.5 |
SATURDAY Ladies
| | | | | | |
| --- | --- | --- | --- | --- | --- |
| Rank | Name | Nation | Jump 1 | Jump 2 | Points |
| 1. | Carina Vogt | GER | 66.0 | 72.0 | 212.2 |
| 2. | Nicole Hauer | GER | 59.5 | 62.0 | 171.4 |
| 3. | Barbara Stuffer | ITA | 57.0 | 64.5 | 169.4 |
| 4. | Elisa Gronau | GER | 56.0 | 61.0 | 157.0 |
| 5. | Nadine Kostner | ITA | 540 | 55.5 | 141.5 |
All pictures: Daringer (ÖSV)